Today, we've got a tool that'll help you become the master of SEO and skyrocket up the search results in Google, Bing, Yahoo, and beyond! This session we are talking about SerpWatch, a feature-rich rank tracker that'll help you plan, test, and revise your SEO campaigns like the pro you are.
Alright, once I choose the keywords I want to track, SerpWatch gets to work tracking the changes in my keywords.
I can click into any of these to see the project level overview, and get all the metrics I need across multiple locations and domains – think, different competitors and devices. Plus, the "Compare" feature allows me to monitor and compare important performance metrics on a single graph, without switching between a bunch of tabs.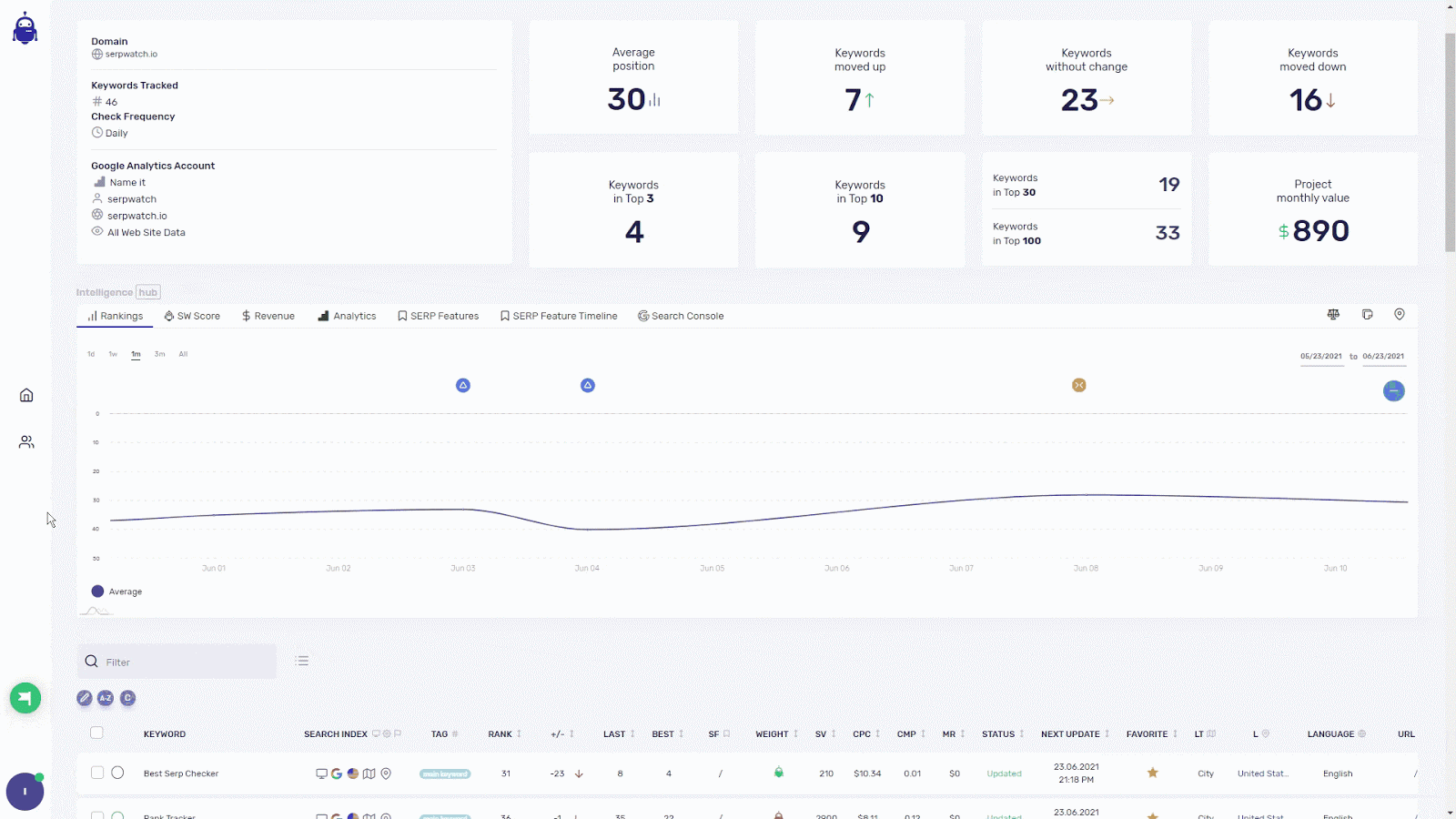 I can select up to 5 keywords from the keyword list to add to the graph, then turn them on and off as I please. With "Data Cannibalization Detection", I can quickly see if my keywords are competing with each other and diluting my ranking power for single keyword. But what good is all this data if it isn't accurate?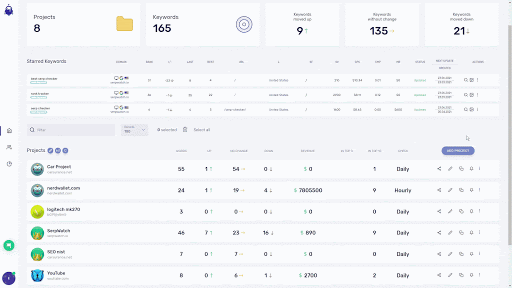 Serpwatch takes screenshots and created a verifiable data system so you can report issues when Google updates their UI. Heads up, all of my keywords can be tagged to filter across projects quickly and easily. And I can star my favorite ones so I can access them super easy. Let's head over to the "Serp Features" section. This is unique to SerpWatch, and helps you figure out which keywords are ranking for things like "People Also Ask".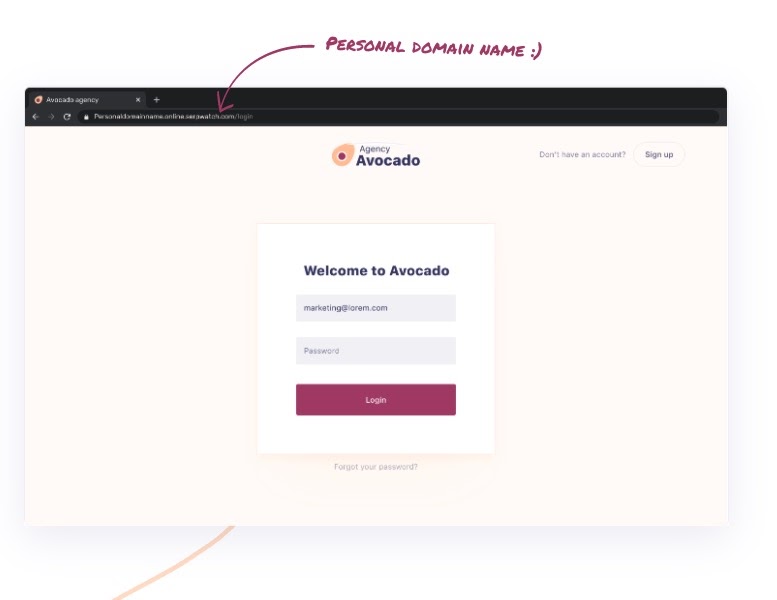 If you can land in one of these special Serp Features, you can jump to the top of the rankings! One of the best things about SerpWatch is the integration with Google Analytics, which pulls all of the info about my organic traffic into one place and overlays my ranking so I can see just how rank changes relate to my site visitors.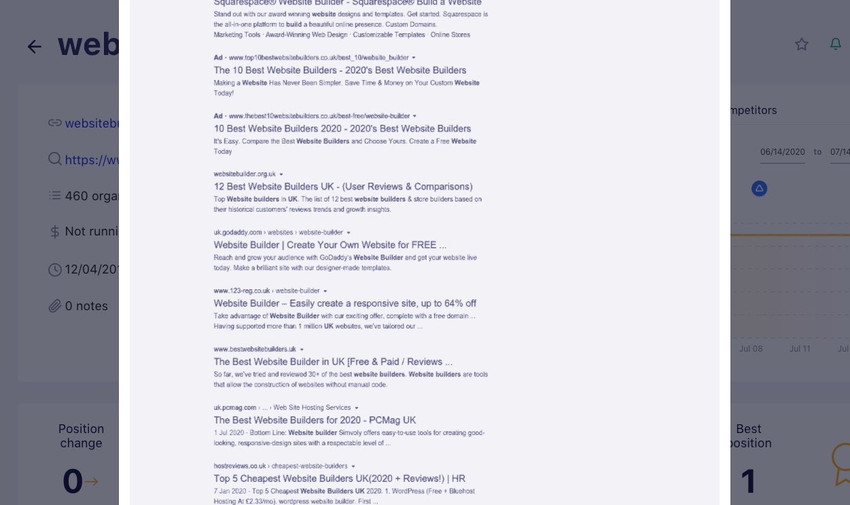 These come in handy especially when understanding surges or drops in ranking. And if I want to monitor keyword movements on autopilot, SerpWatch sends customized notifications directly to Slack and email. Next up: calling all agencies!
We've got one last thing to cover, and this one is especially for you: SerpWatch comes with a CMS that lets you manage all of your clients on ONE dashboard. It can be enabled with a single click and stylized to match your brand! When your clients log in with the credentials you created, they'll immediately see a branded dashboard with all of their project info, and they'll get the same keyword and project level overview as you. You can completely white label and host the client portal on your own domain, as well as route all SerpWatch communications through your business email.
And for the data scientists out there, SerpWatch offers a robust API so you can build your own apps and reports.
So what're you waiting for? Master the Google algorithm once and for all with in depth insights into your keywords thanks to SerpWatch.