Are you working on hitting your quotas but slogging through the manual search and outreach part of the process? I hear you. What you want is dead easy prospecting, drip campaigns, and automated triggers that make the process an absolute breeze. And that's exactly what we're serving up in today's product showcase. Today I cannot wait to tell you about Sales Rocks, which handles your business data and outreach tools to enable a seamless sales process. Say goodbye to the endless search for leads, the mass-emails, and all that manual work, and say hello to your new best friend who will take care of all that for you. The Sales Rocks homepage is where you will find some basic stats, a helpful onboarding video, your data availability, and even some Sales Rocks news.
Fun, right? Then, over on the left side you will find the platform's main features, including the Company Search, Contact Search, Email Sequences, and the Sales Tool Kit. Now, let's go through each one. If you're trying to find general company data, you'll want to use the company search tool and select your filters. These filters will help you get real granular with your search and find companies based on their size, home city, revenue range, niches within their industry, and much, much more.
You can even set custom ranges so the limits are exactly to your standards! Once you've got all of that, Sales Rocks is ready to run your search. You can pick and choose which results you want to add to your list, or you can enter a number and Sales Rocks will randomly select that many companies. Now that you've landed on the winning search results, you'll head to My Lists and dive deeper into them by clicking on a company's profile. Select which profiles you want to download, and order an Excel file. Sales Rocks will get that ready for you, and you'll be alerted when the download is complete.
You'll find that download under My Orders. The Contact Search works almost exactly the same, but there are even more filters like job position and department to narrow down your results. You'll also be able to use the "contact options" filter to find the exact contact type you need, including phone number, email, or LinkedIn. Once Sales Rocks runs your results, you'll be able to pick and choose which ones you want to save, plus check out the Confidence Score to see how solid these contacts really are.
Next up, I want to show you the Emails Sequence feature where you can make email campaigns. You'll enter the sequence name, date, and schedule for sending out your emails. Then, choose the recipients by entering emails manually, uploading an email file and mapping the fields, or using a list you've already created within the platform. Finally, build out the criteria and conditions. For instance, I want to send a follow-up email to every recipient that opens my initial email within an hour of being sent. And I'll use the delay option to schedule that follow-up email for two days later.
Done! Once your sequences are set, you can check the status and more details in the My Sequences tab. Last but certainly not least, the Sales Toolkit tab is where you'll find the email and the phone number verifiers to check the working status of an email or a phone number. Awesome, right? You enter an email or a phone number manually, or upload a CSV or Google Sheet and Sales Rocks will let you know if it's any good. Don't lose time on sales anymore! Search for prospects and automate your outreach with advanced tools from Sales Rocks.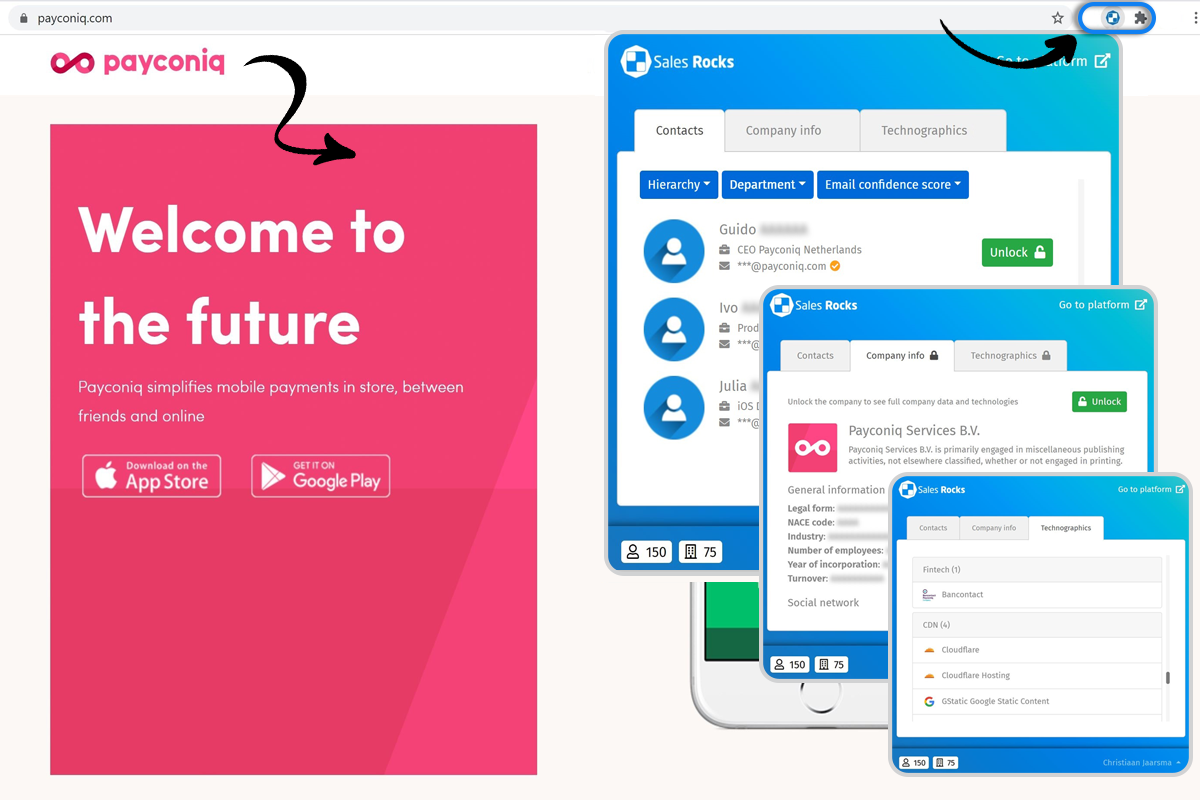 More info, check out: https://appsumo.com/salesrocks/