Today I'm going to show you how you can easily create awesome logos for  your brand using My Brand New Logo. I'm stoked to tell you all about My Brand New Logo, the easy, automatic logo  maker that lets you create your own logo in just one minute—no design skills required.
Alright, to get started, just fill in your company name, slogan, industry,  and keywords that describe your company. Then enter your brand colors, and you're good to go! Step 2 is where you review all the logos that My Brand New Logo created just for you,  using different graphics and color schemes.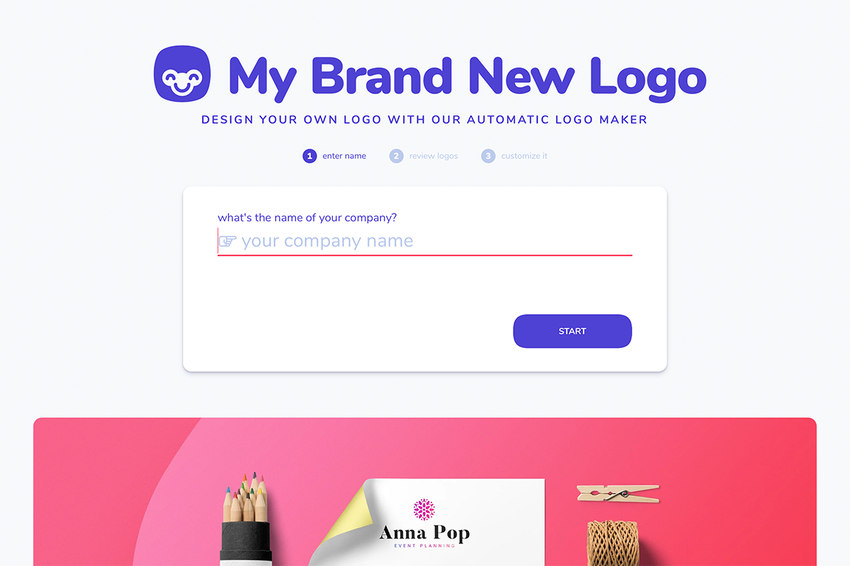 When you see a logo you like,  click on it to make custom edits, which brings us to step 3.
Step 3 is where you can adjust all the different elements of your logo, like the layout,  background, font, symbol, and icon. One of my favorite elements is the symbol gradient,  which lets you create this awesome effect for your logos— the gradient feature is  super intelligent and creates a beautiful gradient based on the colors you picked!  Once you're done customizing your logo, save it. All your saved logos live in My Logos. And when you Download a logo, you also get all the files in the logo package, including a file  with just the icon of the logo, a white version of the logo, and a negative color version.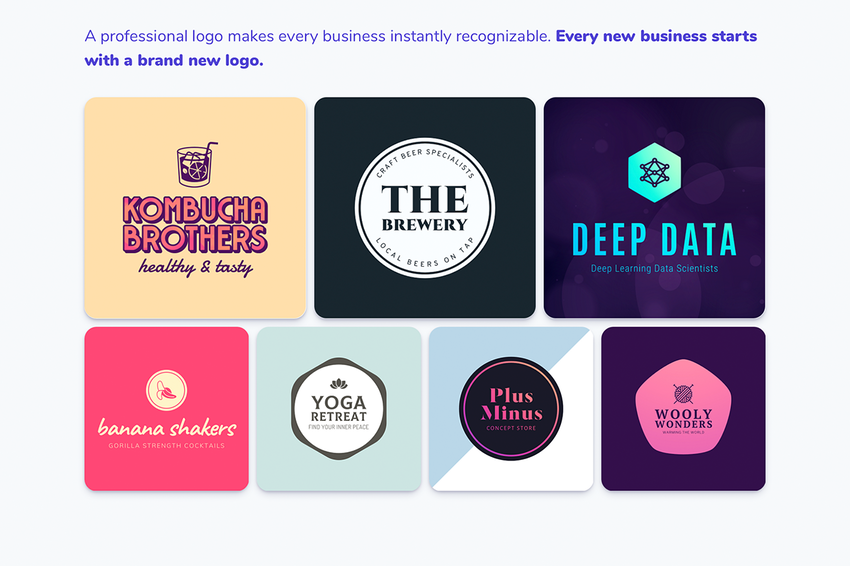 Pro tip,  the icon of your logo is super handy to use for social media. And speaking of social media, My  Brand New Logo also gives you files for Facebook, Youtube, LinkedIn, Twitter, and Instagram. One last thing, if you scroll all the way down here, you can see the bare  bone components of your logo: the colors and all the fonts.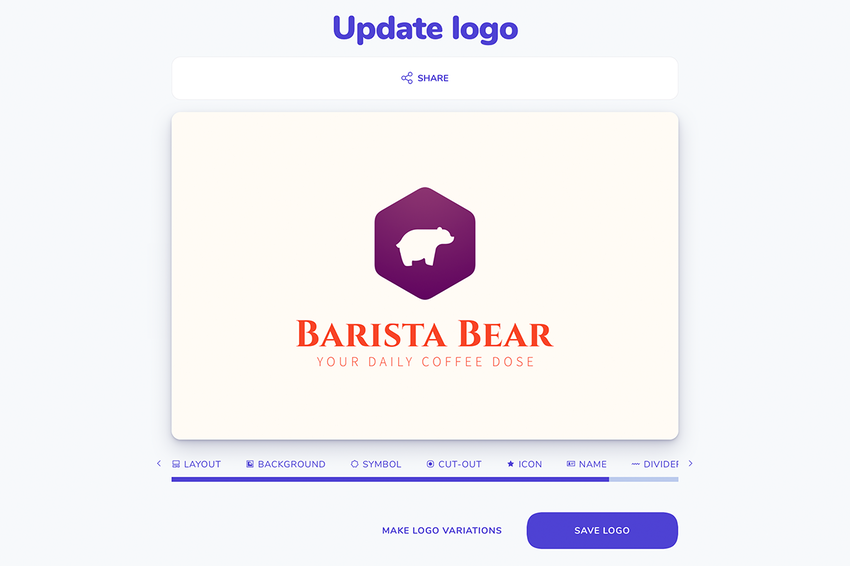 You can use this information  to update your website and keep a consistent branding for your business. Don't let your limited art skills hold you back from your branding vision.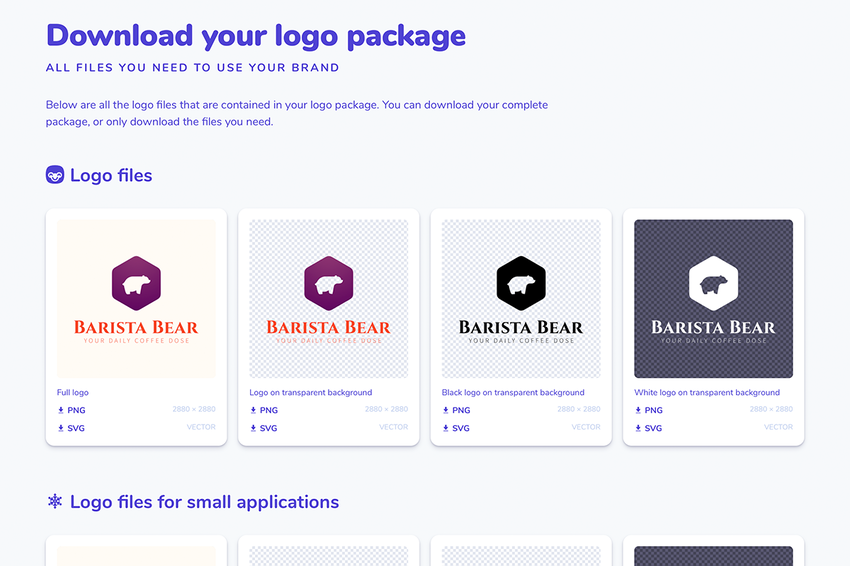 My Brand New Logo makes it easy to create awesome logos that look professionally  designed without any fuss. Start creating beautiful logos with My Brand New Logo today!.