Hey there, marketers and e-commerce pros — I'm going to show you how to collect more leads and make more sales with POWR.
Today we're talking about POWR, an awesome platform that converts your web visitors into customers with e-commerce solutions like forms, pop-ups, and review apps. POWR unlocks access to over 60 customizable apps that integrate seamlessly with any website. No coding necessary!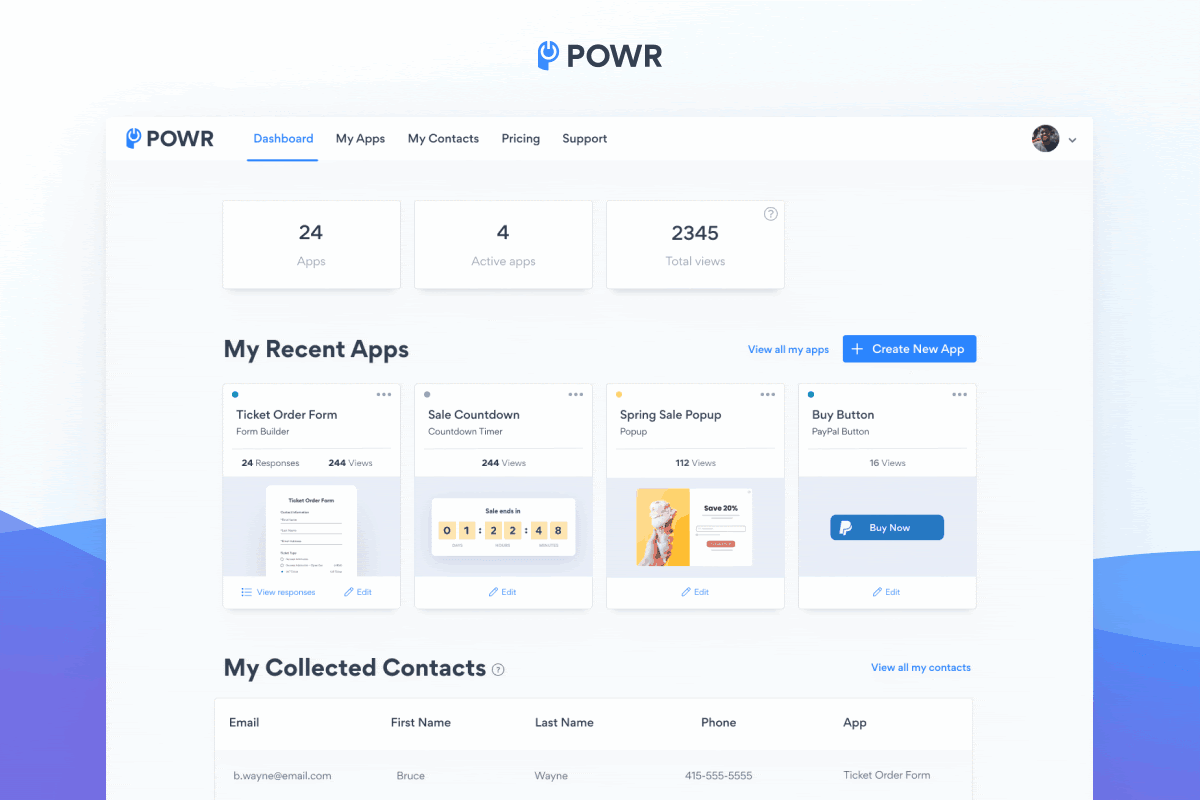 Alright, let me show you how simple it is to create website apps with POWR. You can browse all the available apps in the POWR minimarket and sort by popularity or the goals you want to achieve, whether that's boosting conversions or providing top notch customer support. I'm going to start by building a pop up. This editor is super easy to use and works the same way for every app in the POWR marketplace.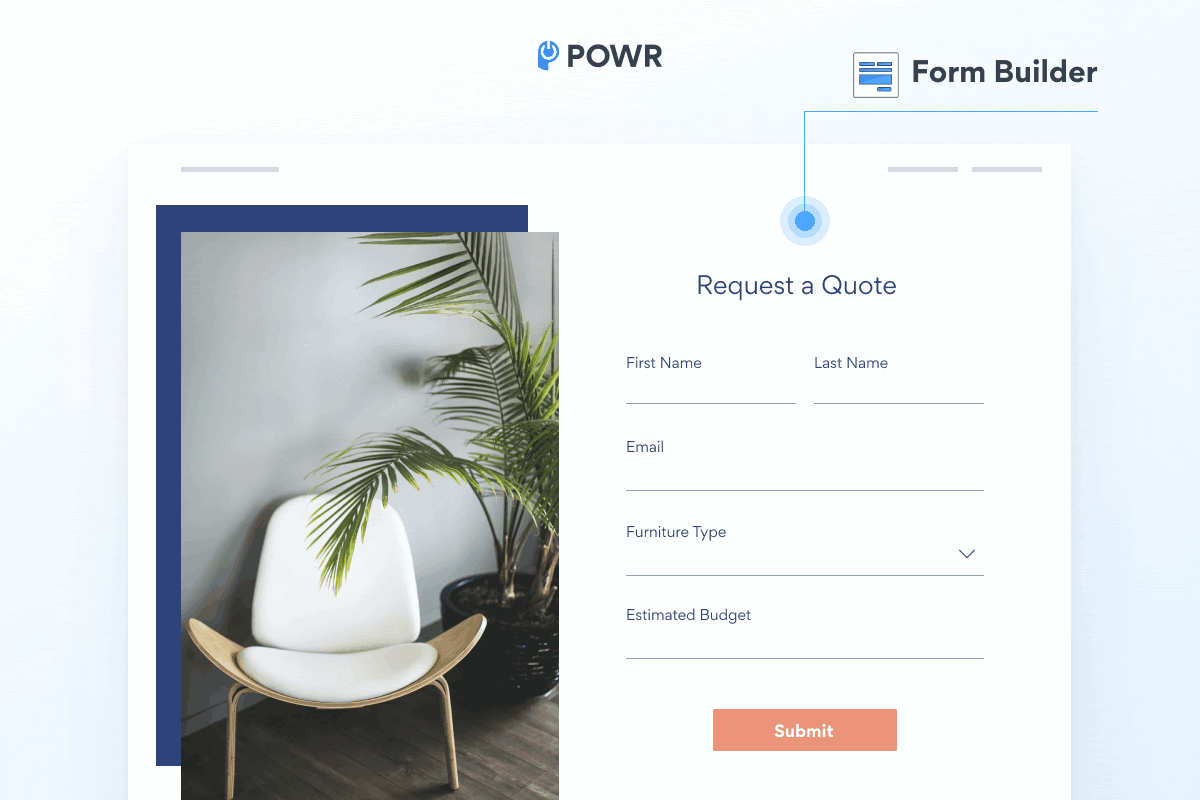 One of the great things about POWR is that it automatically saves your progress as you work.
Once I choose my template, I can customize the layout, images, the pop up content, and even add elements like coupons or a countdown timer. I can also edit the success screen and the overall look and feel of the design tab. Once I'm happy with my design, I can set up a display schedule and how I want to trigger the pop up when someone visits my site. I can select one of the integrated platforms or get an embed code to drop it into my site.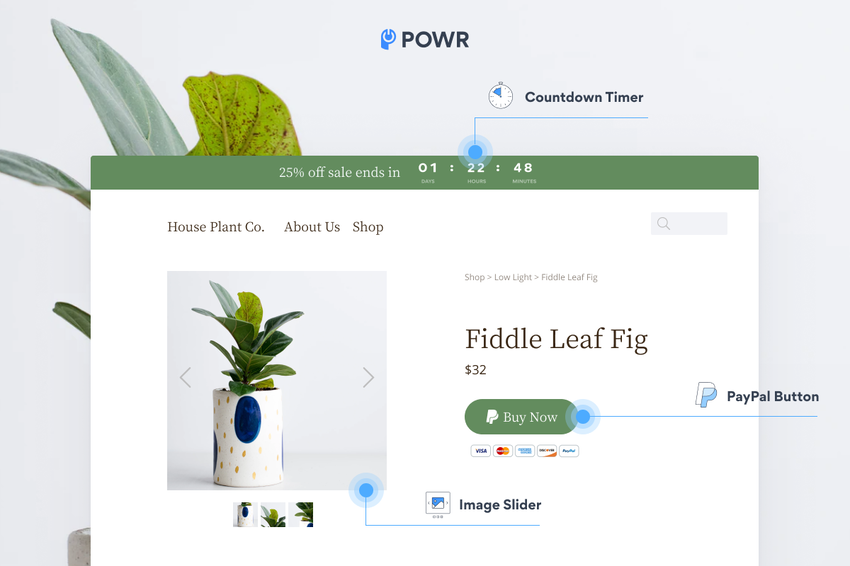 Pretty sweet, right? Now my pop up is live and I can sit back and let the leads roll in. POWR doesn't stop at pop ups – there are more than 60 apps here, and you can create custom forms for everything from polls to e-commerce order forms.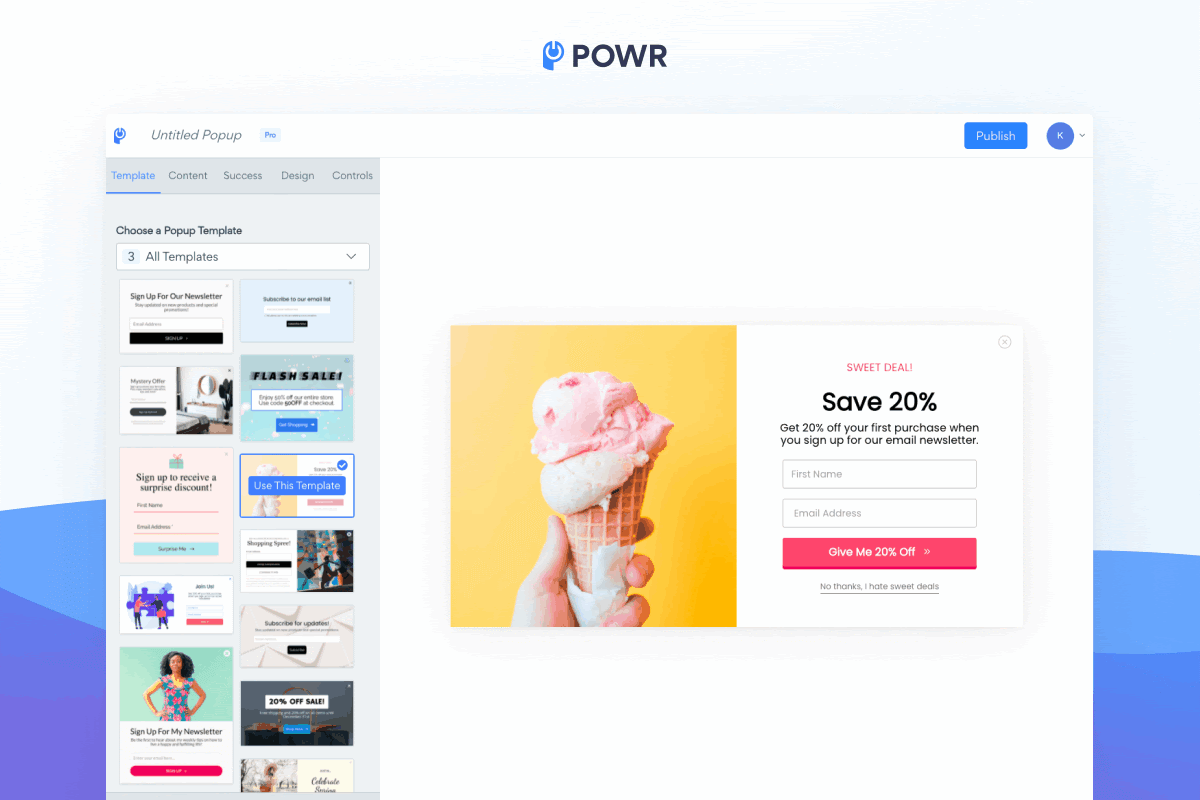 All of your apps are stored in your dashboard so it's easy to manage all your apps, whether you have one site or manage sites for multiple clients. The dashboard also gives you handy insights into your app performance and makes it easy to review and export responses.
If you want to turn your web visitors into customers to boost sales in record time, then you definitely need to check out POWR!