Are you having trouble keeping up with the latest privacy regulations? We got you! Say hello to CookieScript, the consent management platform that will stay up-to-date with all the latest privacy regulations for you.
Today I'm stoked to tell you about CookieScript, the privacy compliance platform that will help you create, customize, and categorize your cookies and banners every month so that you're automatically following the latest privacy regulations.
Alright, let's dive in. You know all those cookie banners you've been seeing lately that are now legally required? Let's jump right into CookieScript and see how easy it is to create one with their smooth and simple dashboard.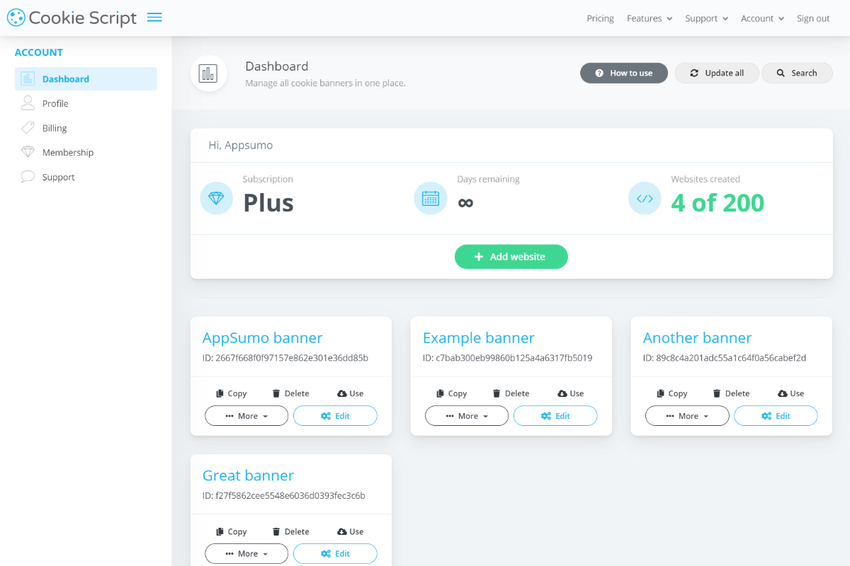 Just enter a few details, choose from their design template, and they'll give you the script that does all the magic. Their dashboard makes it super easy to customize your cookie banners and the best part is that if you're not complying with the latest regulations, these pop-ups will automatically let you know.
You can customize your cookie banner based on customer behavior, design with appearance, description and colors in mind, and you can even choose your banner's GEO-targeting based on all your customers' locations. That makes complying with a global customer base waaay easier. And here's the best part.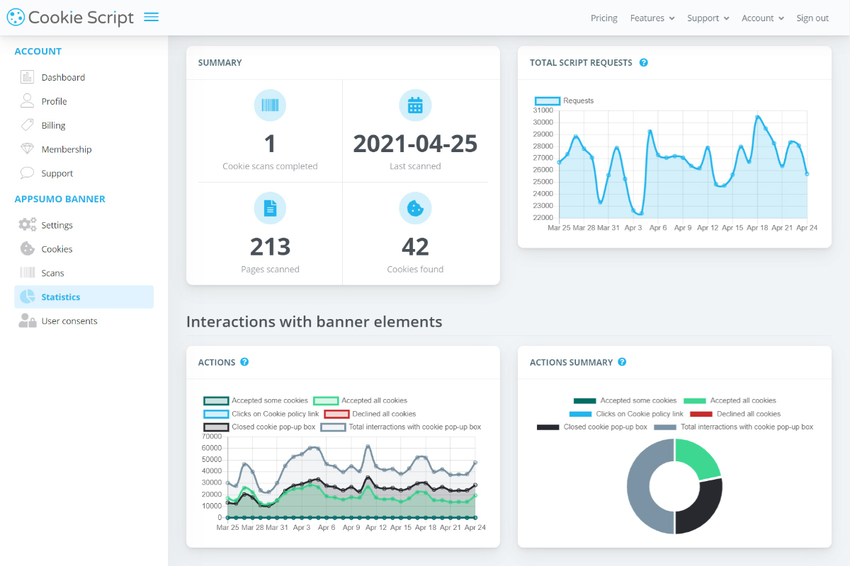 You can scan all your website's cookies with CookieScript and it will automatically categorize your cookies and assign the proper cookie description to them! It translates the descriptions in all of their 34 supported languages, and will even allow you to block those nasty 3rd party cookies you don't want showing up on your website for customers. So what are you waiting for?
Are you ready to let CookieScript handle all the privacy regulations so that you don't have to? Check it out today!
https://appsumo.com/products/cookie-script-licensingtest/
.