Tt's that you go above and beyond to wow your clients? Which of course means you spend countless hours or dollars creating graphics that are unique, eye-catching, and perfect for your business. Well, we believe you deserve to save that time and money (while still making your customers' jaws drop), so we're bringing you a tool that will massively change the way you do design in today's product intro. Today we are talking about Crello, a tool that helps you create great content for your social media and business.
Crello, a Design App With Thousands Of Ready-Made Templates
With more than 30,000 fully-customizable design templates (including 5,000 animated ones!), millions of stock images, and an easy-to-use drag-and-drop builder, you're guaranteed to make your customers stop scrolling and stare at your social media graphics. And it could not be easier to use! Start your design by choosing from one of Crello's 50 available formats, from Instagram posts to email headers to flyers. Everything you need for your print and digital marketing needs is right here in Crello's library! Next, you'll select one of their 30,000 thematic templates.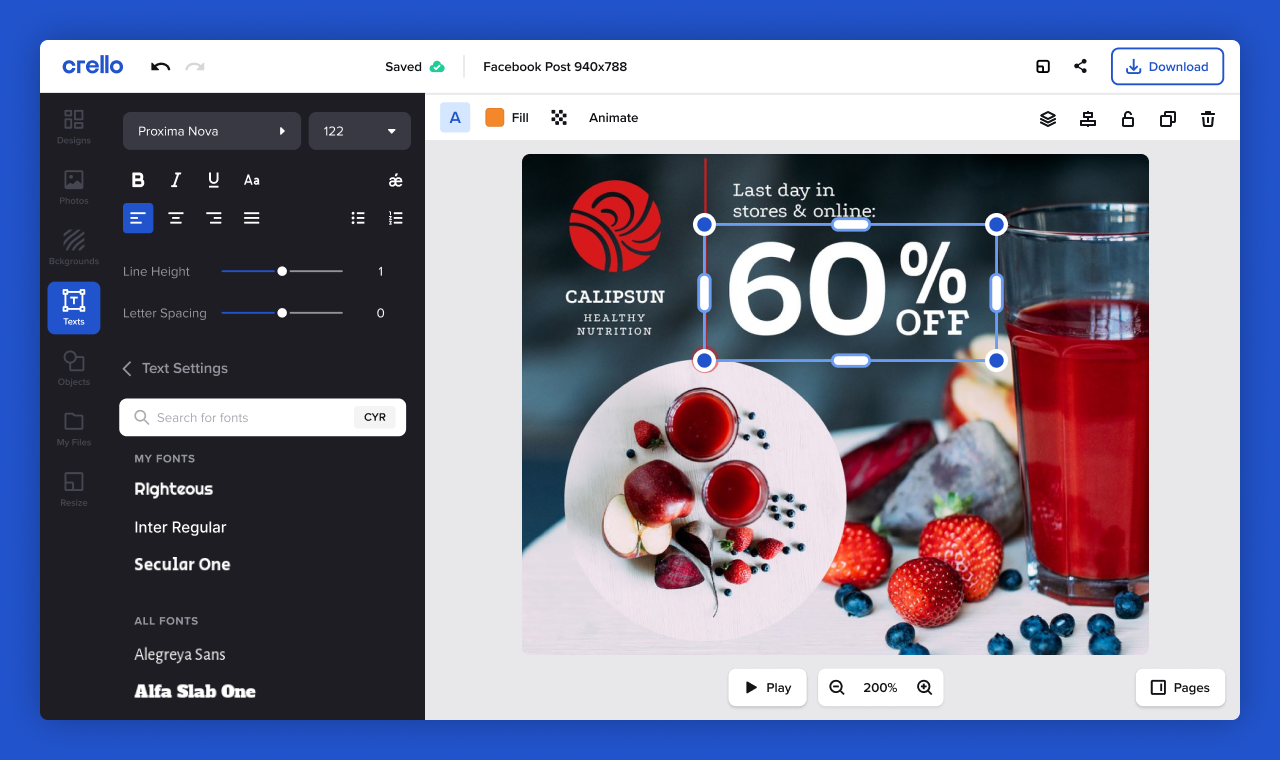 I'm going to go with a sports theme, and then I'm ready to customize my template. I can use my own images and videos. Or, thanks to Crello's collaboration with DepositPhotos, I can select from millions of stock photos. Alright, so let me just add text and update the font, drag in an object, play with the transparency…nice. Let's slide on in another graphic.
Here's where I'll add a header. And, it's perfect. Now I'll save and download my design. If you want to adapt the design into another format, you can easily hit the resize button in the upper right hand corner and customize the new design to your liking. If you are a social media marketer or entrepreneur who wants to turn heads with striking designs, without spending loads of money or time actually designing, then you need to get your hands on Crello.