Chatbots are a great tool to help your businesses. But if you're using multiple vendors or systems, things can get messy – FAST. What if you could rely on just one AI ecosystem to rule them all? That's where Blits.ai comes in!
Today, I'm pumped to tell you all about Blits.ai – the conversational AI ecosystem that lets you build and manage customizable chatbots.
Blits.ai is the conversational AI ecosystem that lets you build and manage customizable chatbots and voicebots. To get started, create a new bot using an existing template or start from scratch. Let's check out how easy this is.
Name your bot, set the initial natural language processing engine, and the bot's language. Then, hit create! In just a few seconds, you're ready to build your bot! So one of the coolest things about Blits.ai is that it's the only conversational AI platform that lets you use all of the major natural language processing engines, simultaneously!
Normally you'd need to build on several platforms, not with Blits.ai. Now that's an awesome Golden Taco! To build your chatbot model, start by adding the intent so your Bot'll be triggered based on user searches. Follow the rest of the steps in the intuitive builder and preview your bot to test it in real time.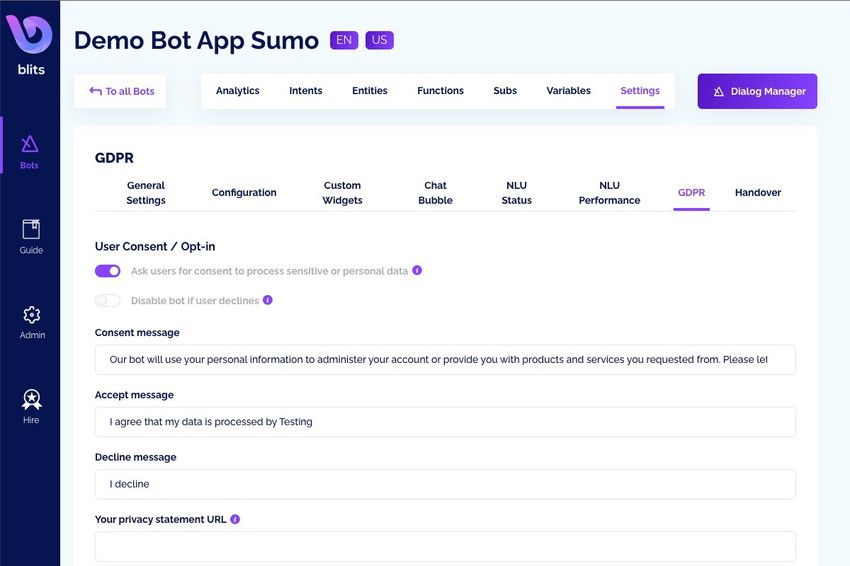 Love that feature! Then, choose any channel where your bot will respond – like Facebook, WhatsApp, Alexa, Slack, SMS – or let your bot respond in several channels at once! Once your intent settings look good, it's time to customize the chatbot messages with the dialogue manager so you can shape the bot conversation.
Use the drag-and-drop builder to create the flow for your bot… Retrieve or update data from other systems, or even configure handover of the user to a live support person. And it's so easy to set branching logic to create a custom journey for your users with Blits.ai!
Well, that's all I've got time for today. But it's not everything Blits.ai has to offer. If you want to upgrade your chatbot capabilities, then you need to check out Blits.ai!