I'm going to show you how you can seamlessly build, host, and manage membership websites to grow your business with SubHub! Today I'm pumped to tell you all about SubHub, the platform that enables users to build,  host, and manage membership and subscription sites, including content and automatic payments.
First things first, this is your Control Panel, which is where you can create homepages,  add content, design subscription plans, and add new members. Creating a homepage is  easy thanks to SubHub's homepage editor. Using the left-hand side editing menu,  you can add in sections with different layouts. And you can move things around just by dragging  and dropping! Just click on the section to enter in the relevant content.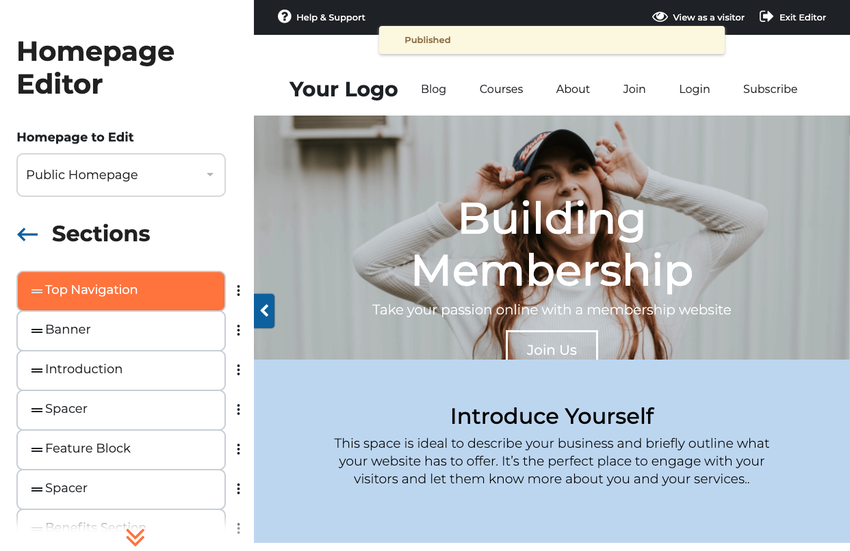 Everything  will update dynamically in the design area.This is also where you create menus for your site. Now let's shimmy over to subscription plans, which is where you can create member groups granting  different levels of access for your content. And you can also set the billing frequency for  each subscription plan. You can even set which members groups have access to specific content.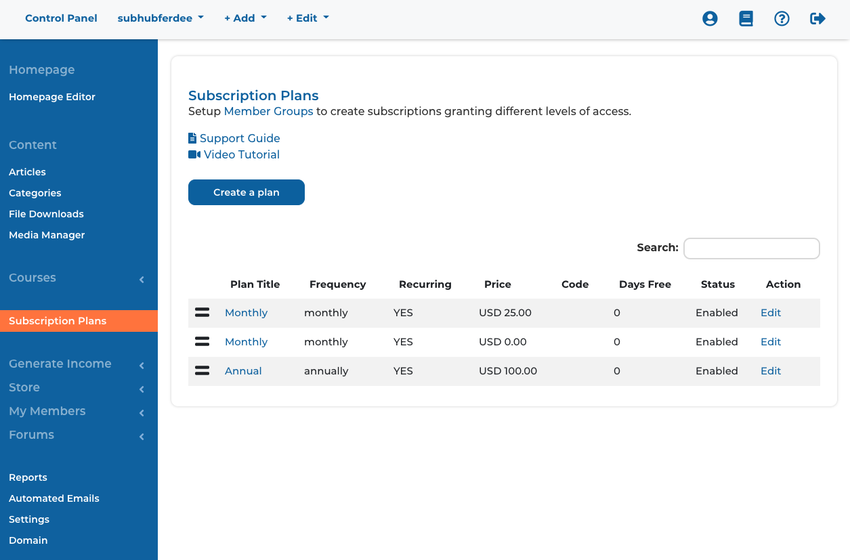 Moving over to the Course Editor, here is where you can create and sell courses through your site.  Just add your descriptions, cover image, drip schedule, and assemble your content.  And SubHub also lets members manage their accounts and see things like courses purchased.  There's also a built-in forum, where members can engage with each other. There's also the member directory, which displays each member's profile.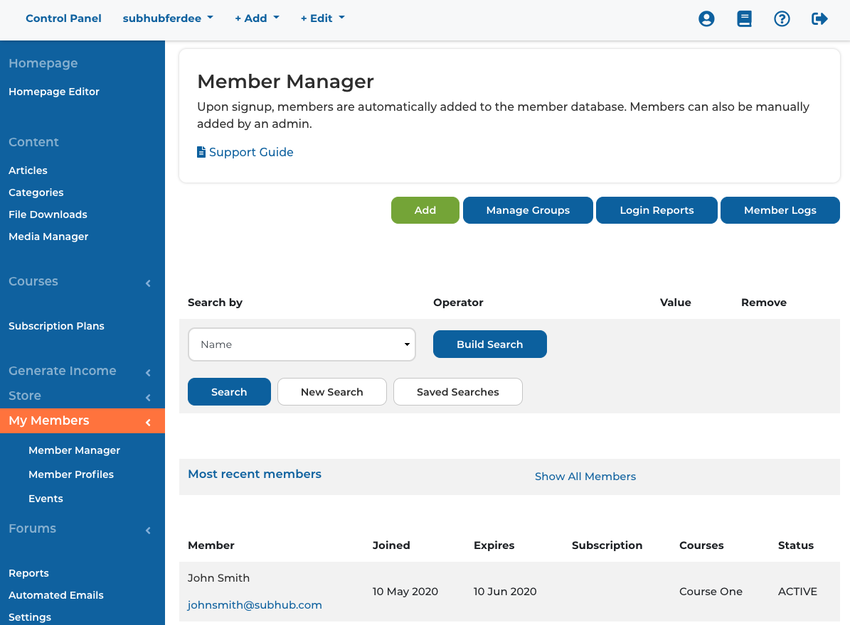 And if you click in, you get a deeper look at each member's profile featuring their bio,  photos, videos, and files. Oh and one last thing,  SubHuh even offers a built-in e-commerce store, which lets you easily sell your products.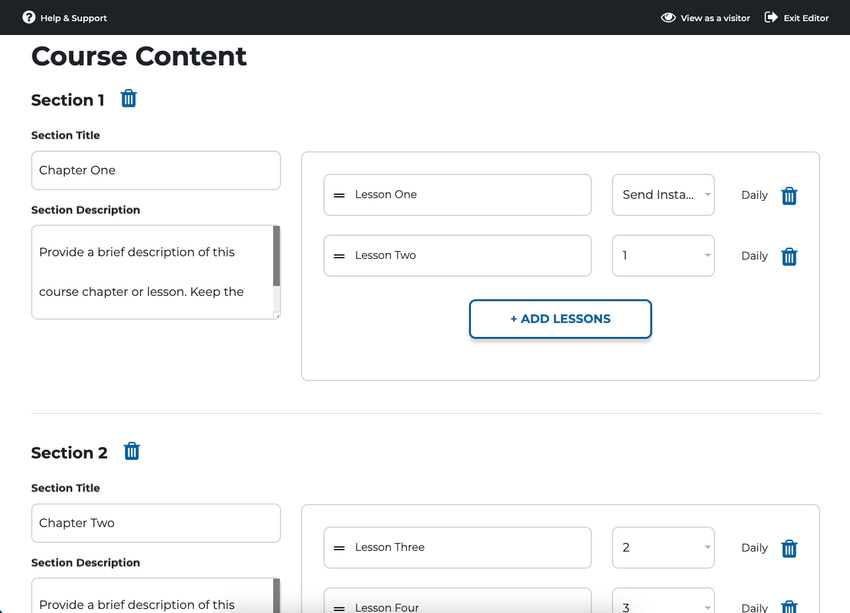 You know you've got powerful expertise, so why not share your wisdom and  actually generate recurring revenue? SubHub gives you everything you need to publish your content  and charge for it. So, what are you waiting for?
Start churning in the profits with SubHub today!.