When you're selling your products and services online, you want a simple solution to get paid  fast. And I don't mean "Word document" simple, which always results in unprofessional invoices  riddled with typos and a thousand documents saved on your computer.
Instead, you want an invoice creator that is easy to use,  works in different currencies, and most importantly, collects  payments. And that's exactly what we're serving up in today's product showcase.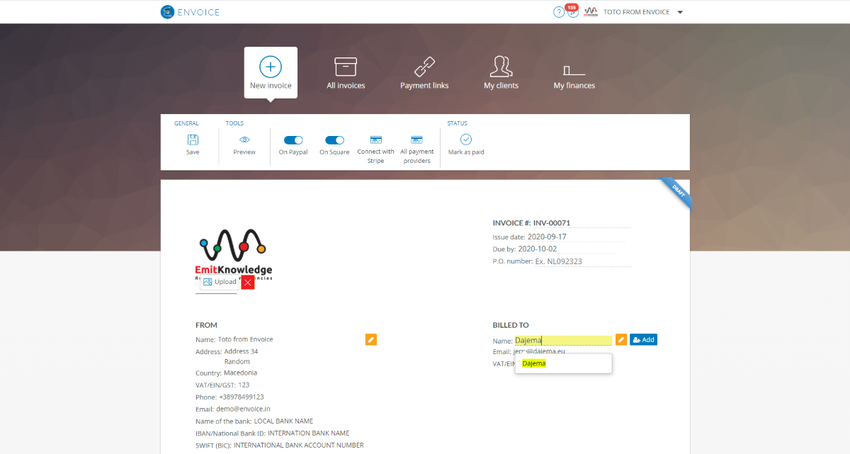 Today I'm hyped to tell you about Envoice,  which helps you sell your products and services online and get paid FAST. This tool is your one  stop solution for sending invoices and collecting payments, both on services and physical items.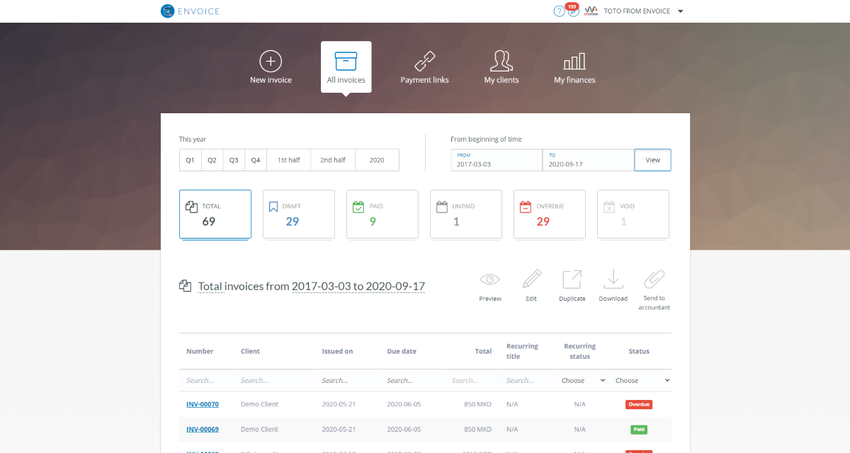 Let's dive right in! Once you've set up your account with some basic company info, your logo,  bank account details, and payment gateways, you're ready to start creating a new invoice! Go ahead and add a due date, the purchase order, and of course your client.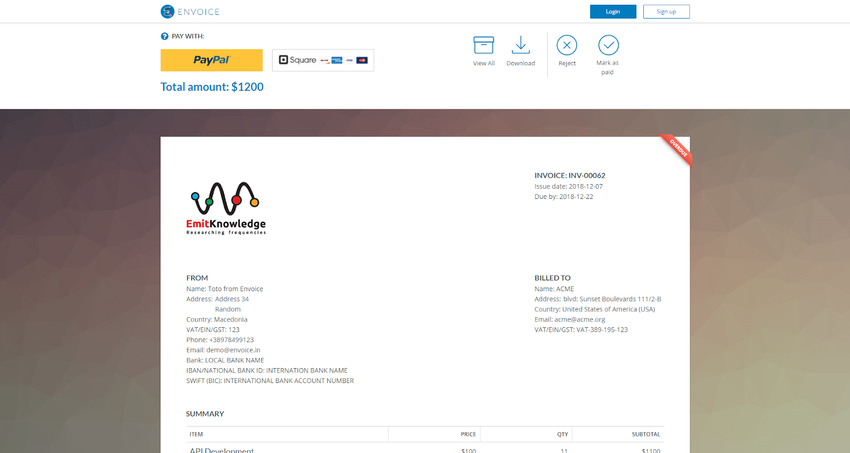 Each client can have  their own currency and language. Next, add your line items! Envoice will add it all together,  including any tax, and all you have to do is add any bonus notes or attachments.  Finally, check off the payment gateway — and you're all set! Here's your invoice preview, which you can send in only a couple of clicks and with a  customized message.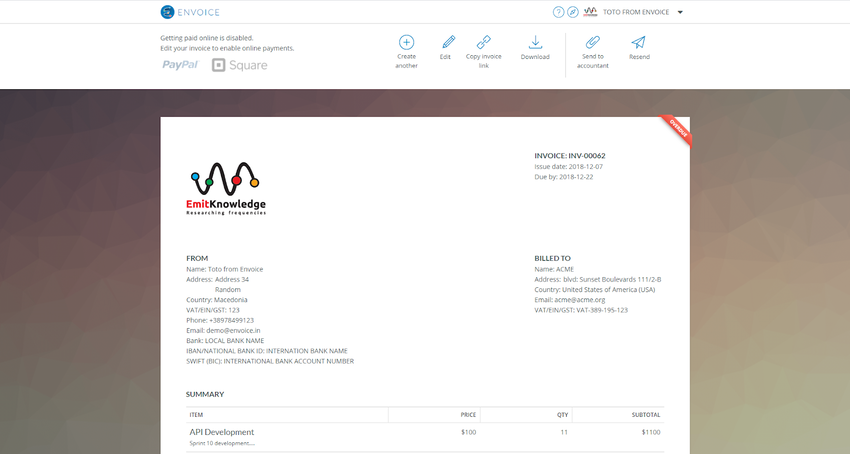 Your recipient will pay here, reject the invoice,  or mark it as paid if they opted for a different payment method.  Beneath the invoice, you'll see an activity log of all the actions surrounding this invoice. Alright, let's head on over to All Invoices, where you can see everything sent out to clients so far.  Filter them by status, date, and more. Then dive into your analytics and income  in the My Finances tab.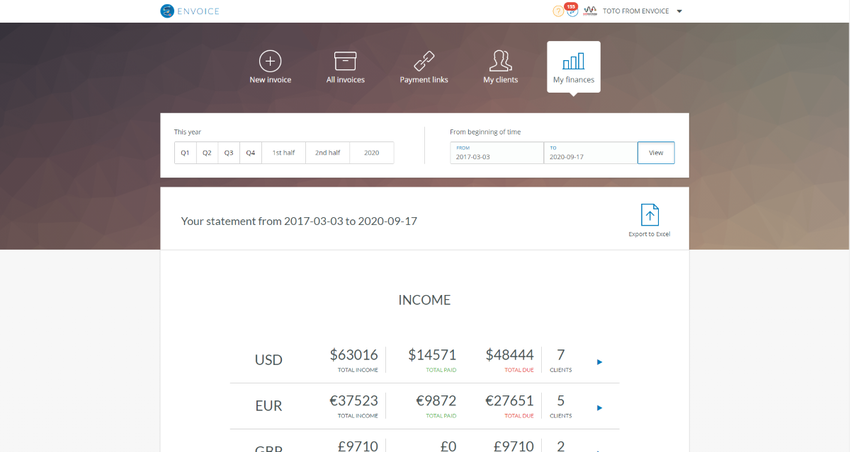 Keep an eye on how much is due, what services you make the most money from,  and your highest spending client. Easily export this info as a spreadsheet.
Moving right along… Sometimes you need to get paid up front, which is where Payment  Links come in handy. All you have to do is select the client, set the amount,  and get your share link! Here's what a client will see when they open it.
Last, I want to show you how to sell products.  It's as simple as adding a product, with a name, price, and quantity. For each product,  you can create coupon codes, discount rewards, and define the payment method.  Envoice will then create a sleek checkout page to share or embed on your website. The buyer will place their order, adjust the quantity, and submit their billing and  shipping information.
And they're all set! Your orders will land in the All Orders tab,  and you can see how many products are at the different stages of the fulfillment process. Whatever you're selling, you need the simplest app for doing business online.  Get started with Envoice today.