As your business grows, you spend more time building up and managing data. Sorting through tons of internal data is never intuitive, and it's always a huge time-suck. You need a way to go through all of that info quickly, collaboratively, and efficiently. Good thing this tool exists…
Today, we're talking about StationDB: a no-code,  instant admin panel designed to help you manage your database. Ready to start?
Alright, let's go! StationDB gives you an easy way to manage your data without writing any queries.
Just take a look at how sleek and easy this is. Just fill in this field here, type in some stuff, and then hit 'save'. And look at that! Perfection. Plus, the navigation's so easy that literally anyone can add, edit, and delete records.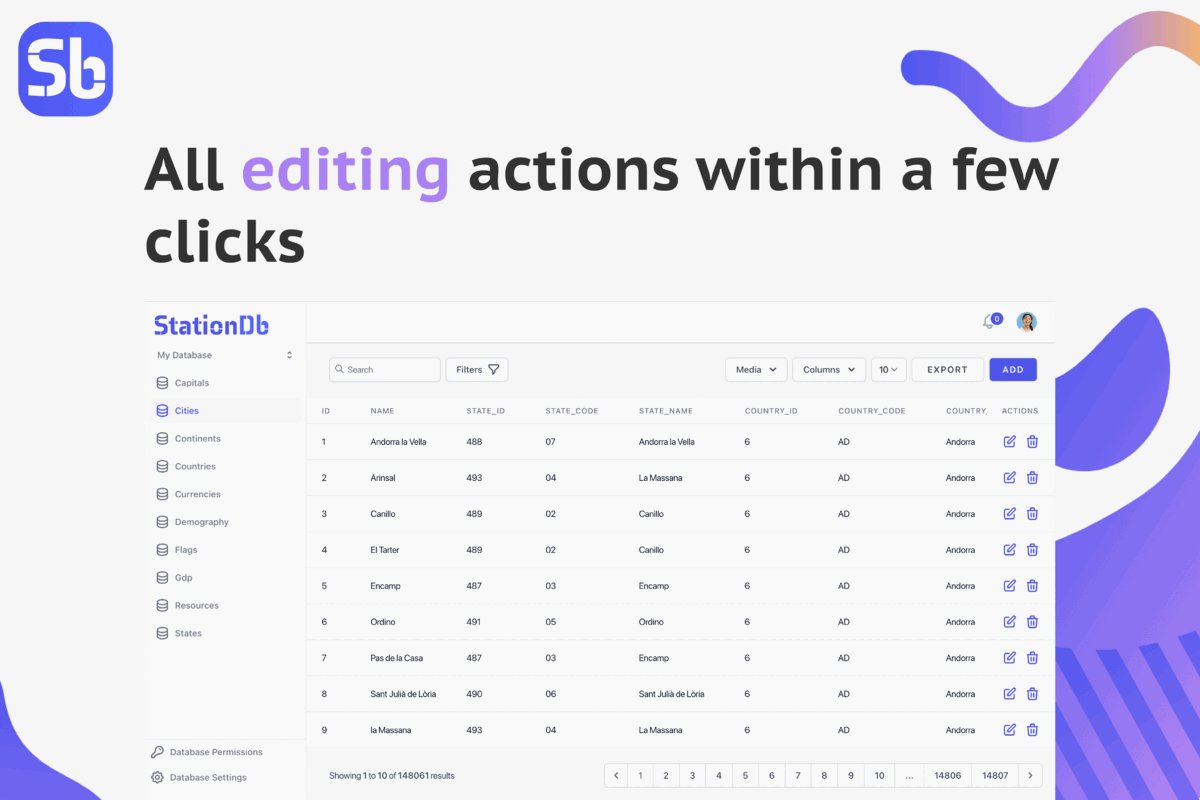 Speaking of "literally anyone," StationDB was built with collaboration in mind. Take a look at how simple it is to assign roles and  permissions to other users in your organization. All you need to do is add in their email,  check the permissions you want them to have, and there we go. Done. And if you want to get more granular, you can always go into the "Profile" settings  to designate which actions your team members are, and are not, allowed to take within your database.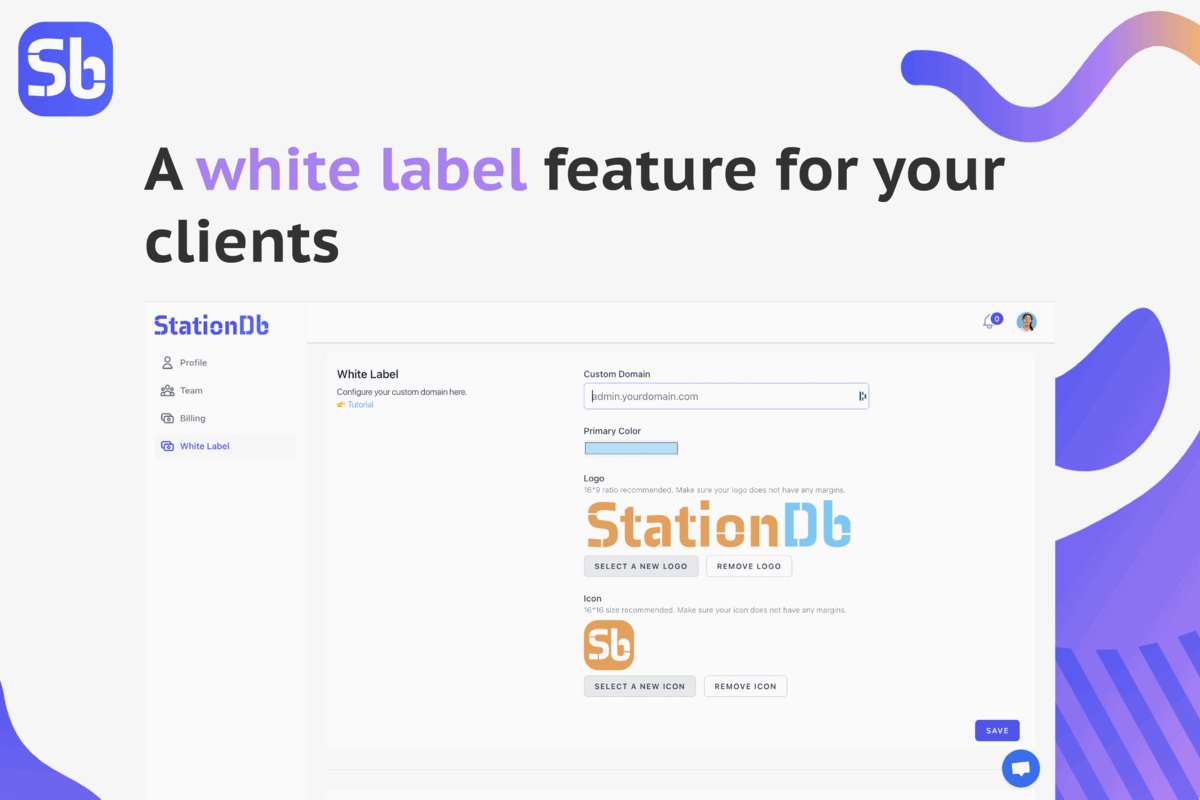 And, if you're running an agency, you're gonna love the white label feature built into StationDB. With options for custom domains, brand colors, and logos, you'll be able to keep your professional  appeal, while leveraging all the awesome features StationDB gives you access to. No more hassle when it comes to database management! Now, StationDB has a ton more features, but I'm running out of time. So, to get all the info about how this powerful software can help you manage your database.