Are you tired of searching through endless folders, random url tabs, and other people's social media to find that content that you wish you had saved and organized better?
Well you don't have to worry about that anymore! Meet SwipeBucket, the all-in-one software that lets you swipe, save, organize, and share everything from the Internet all in one place.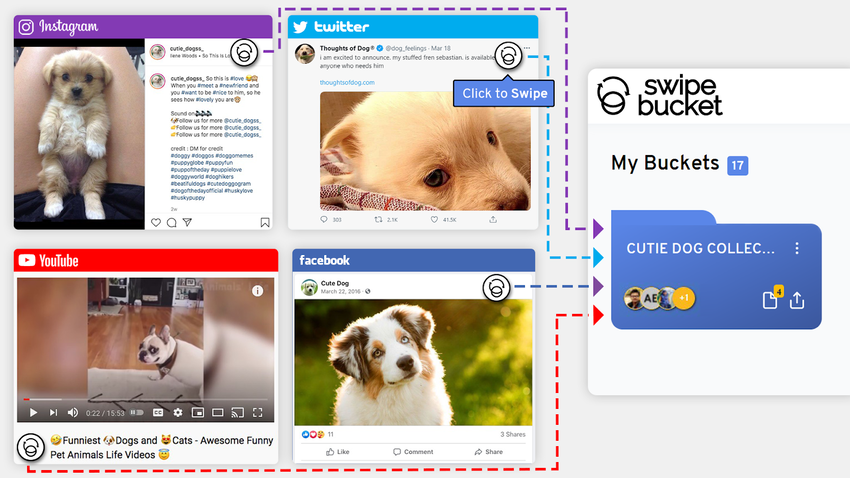 Today I'm stoked to talk to you about SwipeBucket, the all-in-one platform that will help you save any internet content, from ads and text to videos and even Kindle highlights, all in one place. But first, before we dive in, subscribe to AppSumo's YouTube channel, so you're the first to know about all of our awesome deals. Alright, let's jump in. It's super easy to save anything on the Internet, like this ad for example.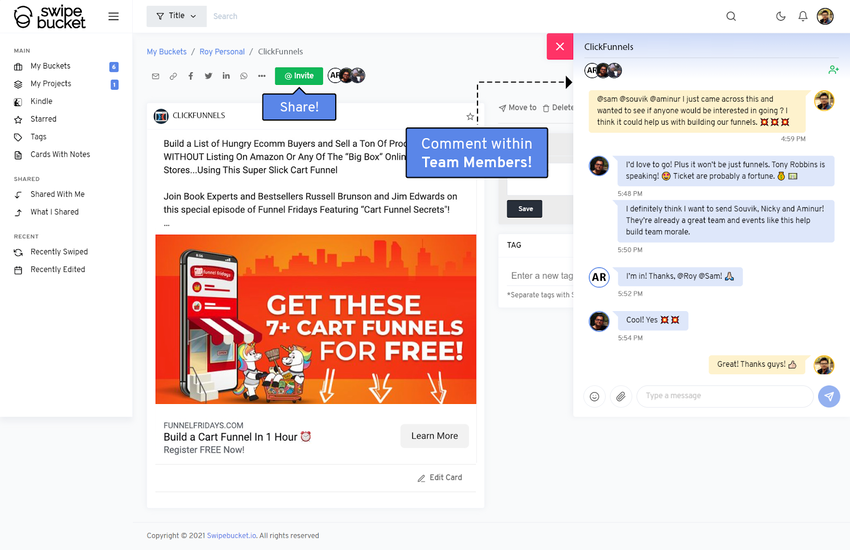 It's a one-click swipe to save, and then you can organize it into different buckets with stars, tags, and notes.
That way, you and your team don't lose track of anything and can all comment on the content in one place. But here's where SwipeBucket goes above and beyond. If I want to save stuff from a regular webpage, like this Wikipedia page, all I have to do is highlight with my mouse and then click to swipe. How cool is that? You can swipe to save all your Internet content from sources like Facebook, Twitter, WhatsApp, YouTube videos, Instagram posts, and real estate sites like Zillow.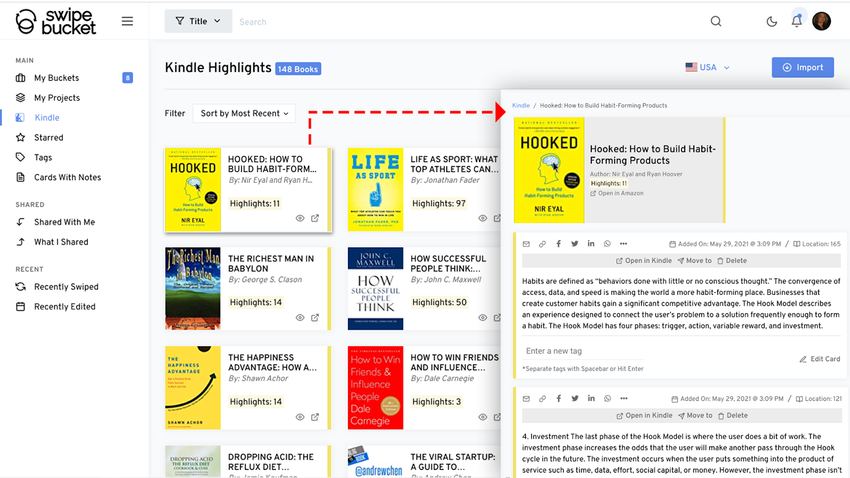 You can also choose different types of screenshots, import your Kindle highlights from any of your books, and save any URL on the Internet just like this. No matter what the content is, SwipeBucket will help you save and organize it, all in one place.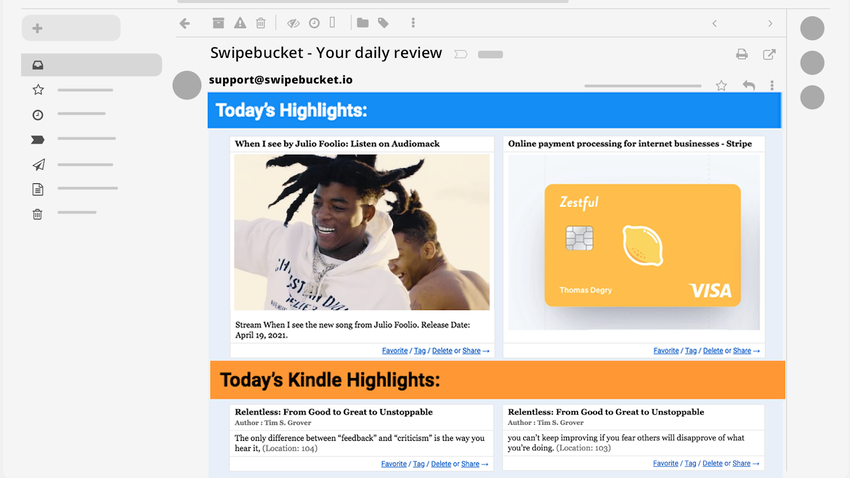 If you're a member of a team that shares a ton of content, then listen up. Once you add your team members to SwipeBucket, you can use the tool like a project management system and share buckets, sub-buckets, and specific cards so they can comment and interact with what you've saved. When you're eagerly saving things you find online, it's easy to forget what you've swiped.
That's where SwipeBucket's daily email reminder comes in. This email reminds you of items you've saved—even those you saved long ago. You'll receive an email each day with two parts: the first one reminds you of swiped items, and the second contains Kindle highlights and notes. With these reminders, you'll never run out of ideas or inspiration when you need it! So if you use the Internet for work on a regular basis, no matter what your use case, don't miss this chance to organize all your content, all in one place!
Check out SwipeBucket today!