Sales teams, you already know that when you want to build trust and engage your prospects, you want to do it with video. Today I cannot wait to tell you about Hippo Video, which helps you connect and level up your sales efforts using HD video. And there's no limit to the types of videos you can make!
Put your best face forward with a prospecting video, send thank you videos and sales pages, and even record your screen for a product demo… kind of like this one. Let's check out how to send a quick video email.
Say I'm on Gmail, when I compose a message I'll see the option to record a video or send a campaign. With the Chrome extension, I can record my webcam, my screen, or choose a video from my library.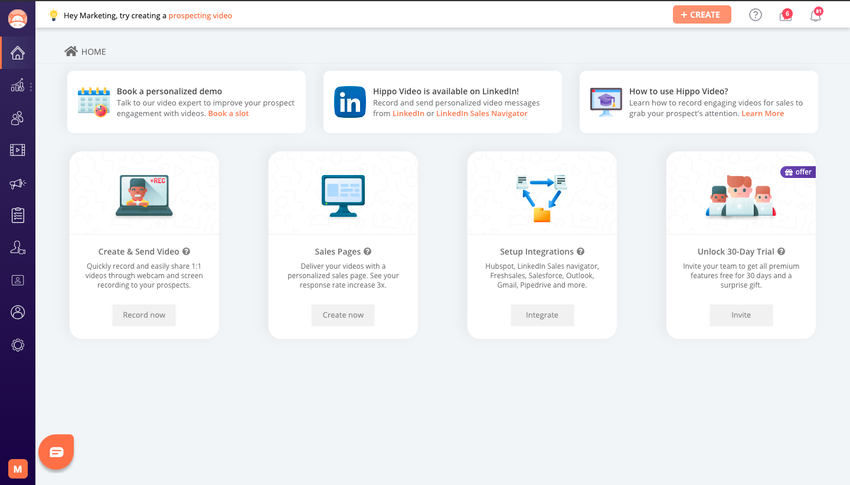 And check it out: Hippo Video comes locked and loaded with a teleprompter feature, so I can throw my script in the trash! Videos can also be edited before sending them out. I can trim the beginning and end, crop the frame, add text and choose when and where it should appear, and even blur sensitive information. Heads up: Hippo Video also has a video editor that lets you stitch two videos together, add a voiceover, and even convert text to speech. Alright, I think I'm ready to send this bad boy out.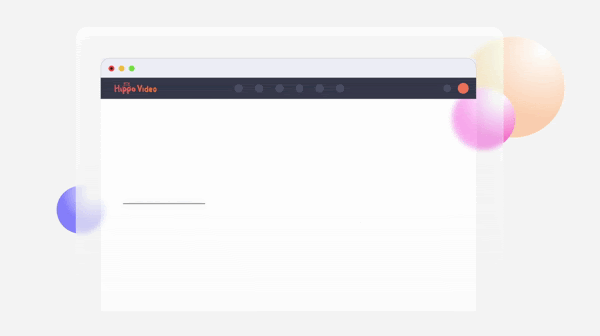 Videos can be sent as is or as a full-blown video page with CTAs and contact information. Don't worry, I'll show you how to create a sales page in just a minute. For right now, let's go ahead and select a thumbnail, either a still image or a GIF. Next, I'll choose my email template! There's a wide variety to choose from ready to go in Hippo Video, or I can create my own.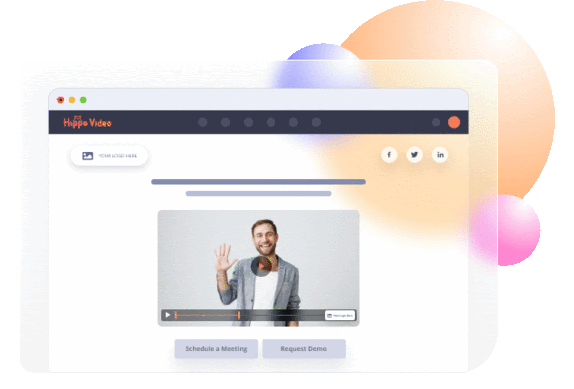 Finally I'll add in my prospect's details, hit insert, and boom! The email is instantly more personal and will connect with the recipient in a way regular ol' emails just can't. Next up, let me show you how to create a sales page using any of these customizable templates. Add in your primary video, company logo, header and subheader text, and contact details up at the top. Play around the color and theme, and include call to action buttons to help guide prospects through your sales funnel.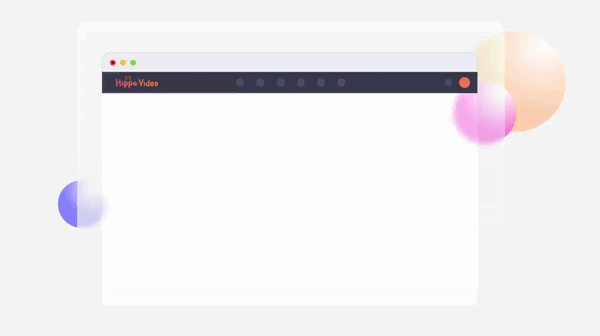 They're one click away from requesting a demo! You can also add additional videos and documents like testimonials, explainer videos, and contract PDFs.
Check out how it looks! Once your videos and sales pages are out in the world, you're gonna wanna track how they're performing! For example, let's check out how our email from earlier is doing.
Here I can see the number of plays, unique users that have watched, and the percentage of the video viewed. Then in the Sales Dashboard, you can get a global view of your performance, such as analytics across all of your videos, including views, viewer attention span, and the engagement rate. You can also see how sales reps are doing and track your most active and engage prospects to gather some hard leads. Then, over in Report you can get advanced analytics down to the click. Seriously, you can see where on the page people are engaging the most.
Level up your sales game and crush your quotas every month with the power of video. Get your hands on Hippo Video today!.